Your friendly telephone receptionist service in Stuttgart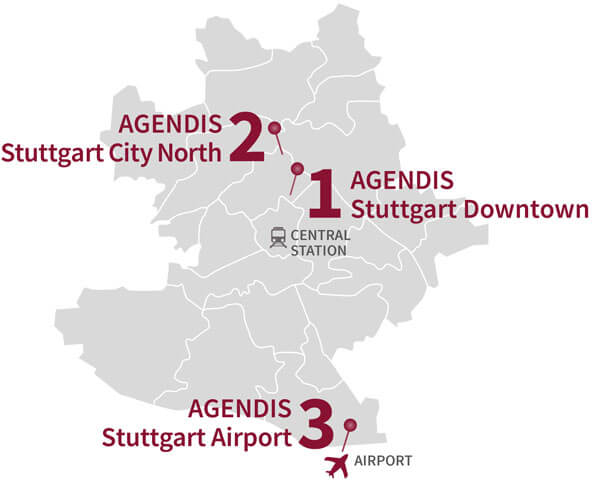 We ensure that your company is constantly available for customers and business partners between 8:30 and 18:00 h – with our friendly telephone receptionist service with the same, well-prepared contact persons. While you are discussing in project meeting, while you have an appointment or while you spend your well-deserved vacation, our telephone operators will answer incoming calls in the name of your company, record messages or transfer those to you depending on the agreement with you.
Additionally we offer further services like rental of business addresses, secretarial work, day offices and more.
---
Your benefits with an Agendis telephone receptionist service:
prestigious maid address in Stuttgart for your company
flexible contractual periods and transparent costs
relief for your daily work routine
professional secretariat team and steady, dedicated contact persons
access to further services, like business assistance, telephone service, etc.
on request rental of high-quality meeting rooms, day offices, conference rooms
Our services at the business center:
accepting your mail, faxes and e-mails
forwarding it via mail or electronically
handling your mail
listing incoming mail
support for your mailings
---
GALLERY - telephone receptionist service in Stuttgart